The original, and best, carbon fibre
dual-blade system
Strong. Lightweight. And incredibly precise.
The Absolute 2G chamber is used in many of the world's most productive flexo printers. It's the original and the best carbon-fibre dual-blade system for all flexo applications.
A chamber profile to suit
your specific anilox
No other company produces such a wide spectrum of chamber profiles to ensure there's one to suit the diameter and face of your individual anilox. Whatever your specifications, you can trust us to provide the best option.
We're unique in that we tailor our design to the optimum doctoring angle. So you can achieve the perfect wipe and colour reproduction for your needs.
Safety
Absolute chambers are significantly lighter than traditional aluminium chambers and can be safely lifted by one operator.
How much lighter exactly? A sprightly 65% less than the aluminium equivalent, at just 9kg for a 1,657mm-wide Absolute chamber and 16kg for our 2,400mm-wide chamber.
Don't be afraid of ghosting
The Anti-Ghost triple-blade technology ensures you can run at your optimum production speeds without worrying about the headaches and cost that come with ghosting issues.

Discover Anti-Ghost technology
A carbon fibre quality that's out of this world. Literally.
There`s nothing new about carbon fibre chambers, but 2G chamber construction evolved through years of experience to utilise high-density woven carbon fibre for exceptional strength; a grade that's used in aerospace engineering, ballistic missiles and formula 1. We have a proven track record on wide-web & jumbos with installations up to 5,600mm (220") utilising our 100% stainless steel clamp assembly.
No corrosion.
Guaranteed.
All our 2G chambers are guaranteed against corrosion for 15 years. And after being in business for 20 years and installing 10,000 worldwide, we make this guarantee in full confidence – we've never had a unit returned.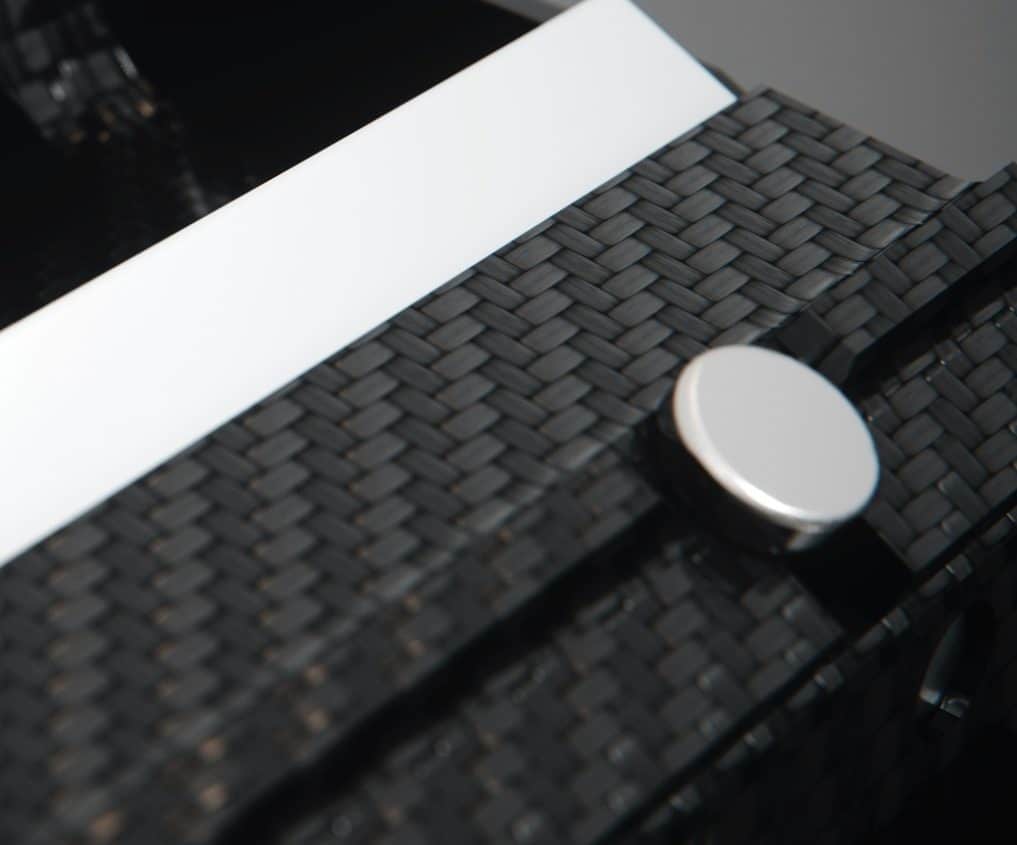 "In all our flexo print trials we have never seen a chamber 100" wide meter so precisely at 300m/min. Great job! There is no doubt Absolute will be supplying our chambers moving forward."

Jeff Dumbach
Corrugated Synergies International